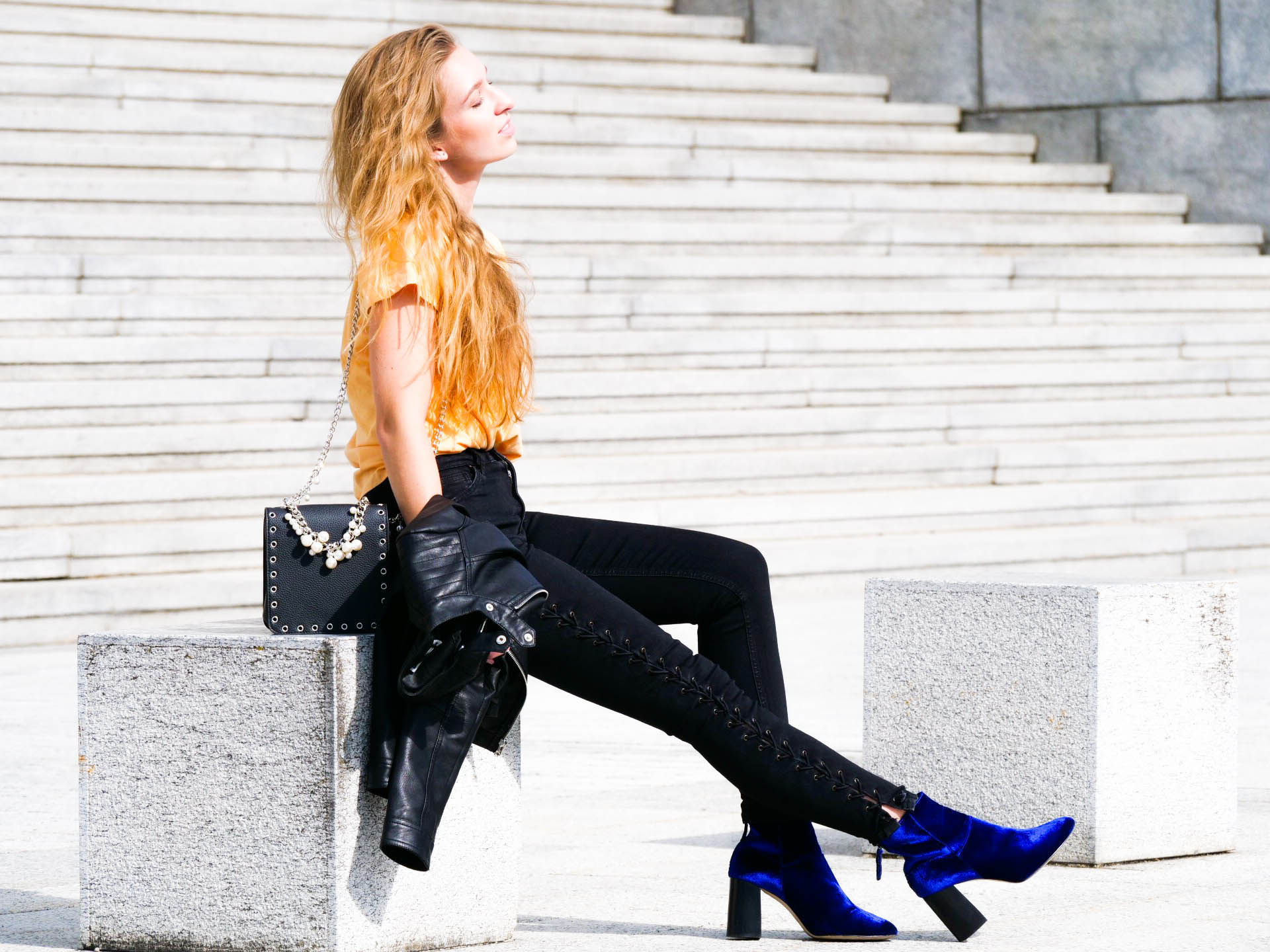 Hello luv's! Hope you're doing well?! This week has been so sunny, what a pleasure! Taking advantage of the nice weather to get the last rays of sun and my fill of vitamin D. I actually did the same when we shot those pics; however, I wasn't expecting it would be that warm… So, I let you imagine how I felt in my black jeans and black leather jacket! Never mind, I love heat way too much to complain! *wink*
As for my outfit, it's mainly composed of black with two color touches! I could finally wear one of my favorite pair of shoes again -since they're in velvet, I don't really feel like wearing them during summer- . I also got to wear my new "not your baby" orange/yellow tee; being blonde, I thought this kind of color wouldn't suit me, but I actually think that it's not that bad. *smile* What do you think?
Finally, I decided to wear this cute Missguided bag that I recently ordered on Zalando!
Let me know your opinion about this outfit in the comments! *wink*
Lots of luv'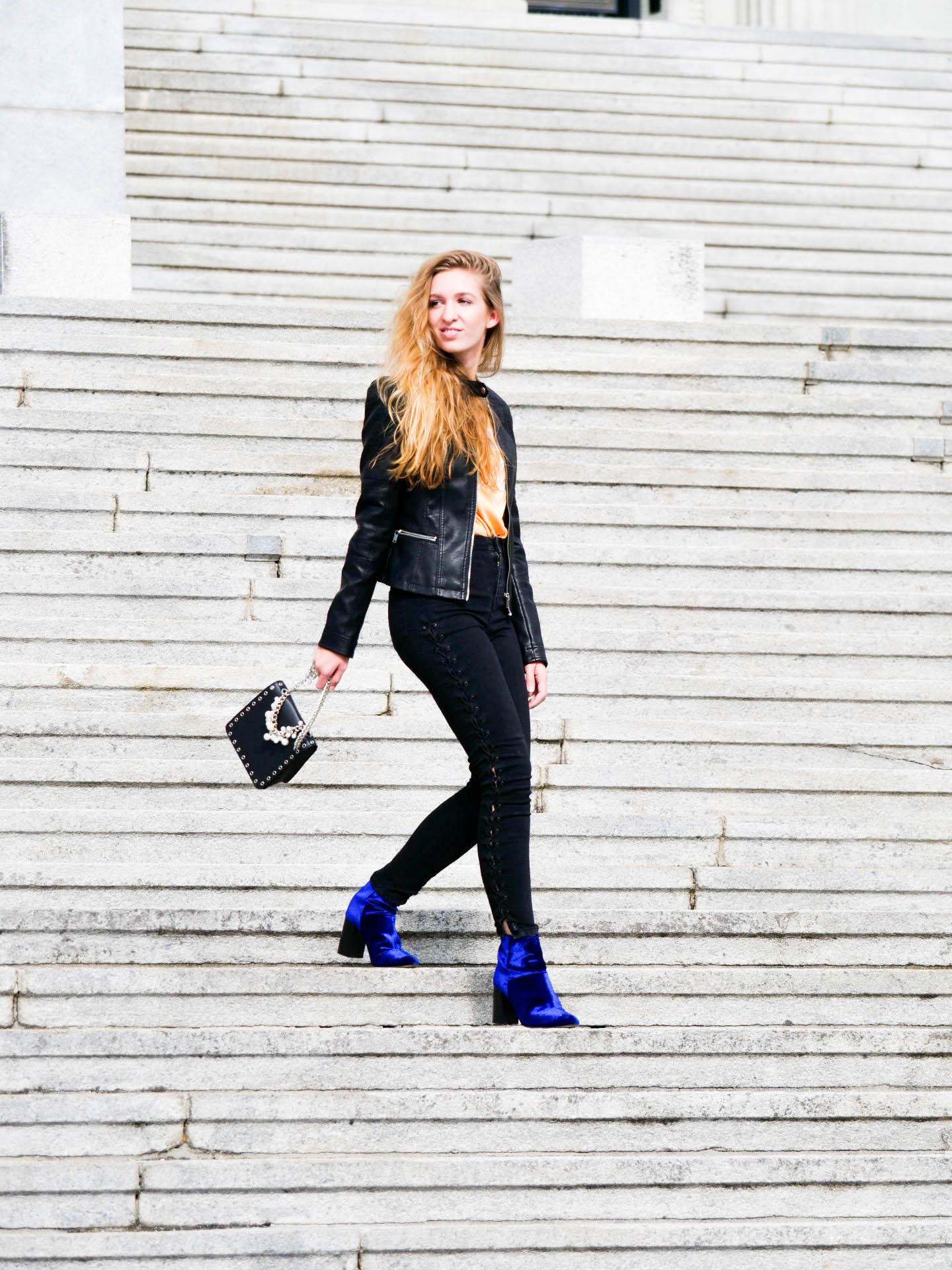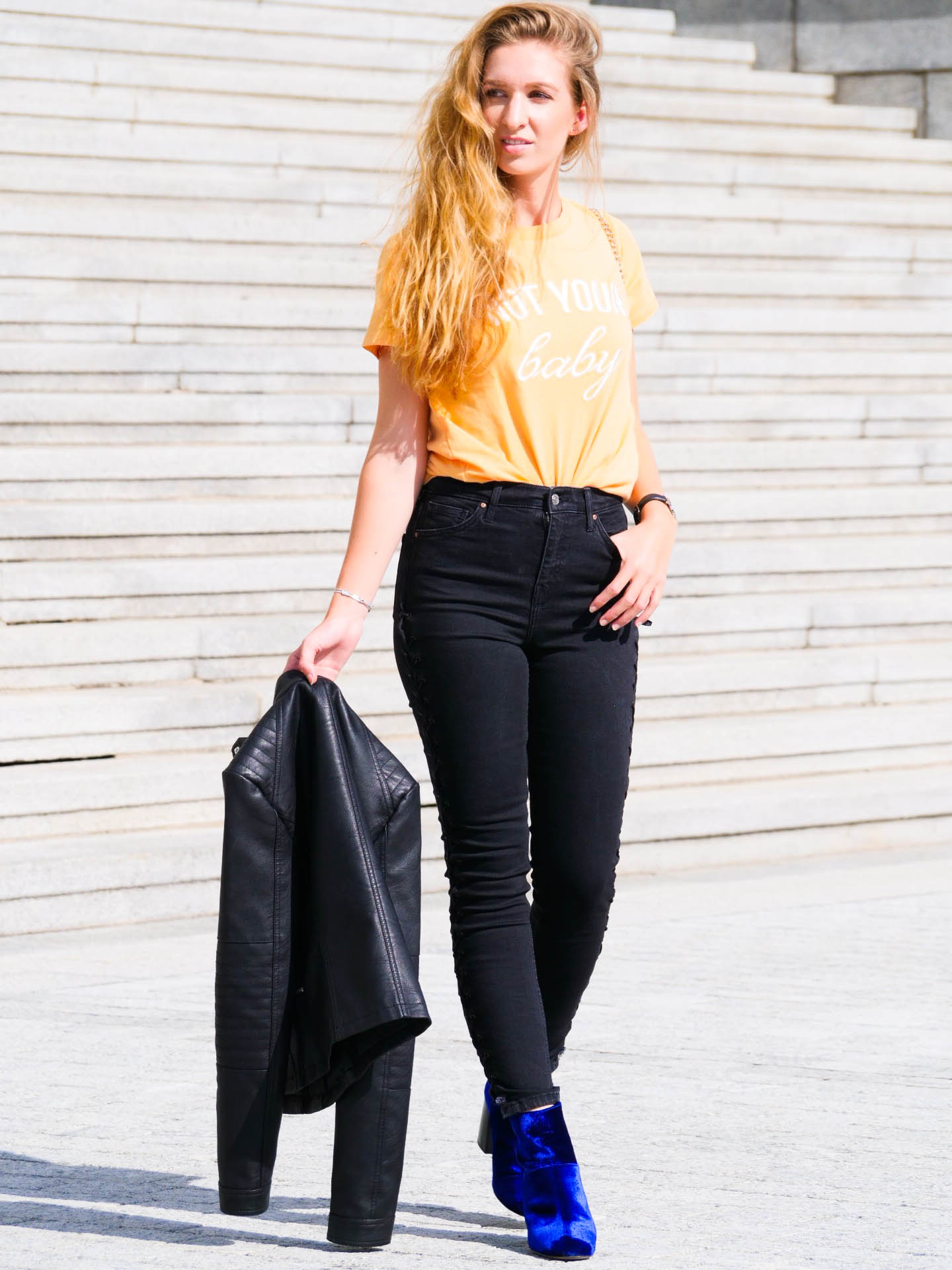 Pictures by Mathew Bo Eriksson
T-SHIRT: Bik Bok
JACKET: Noisy May
JEANS: Topshop
SHOES: Office
BAG: Missguided
Pauline Matter