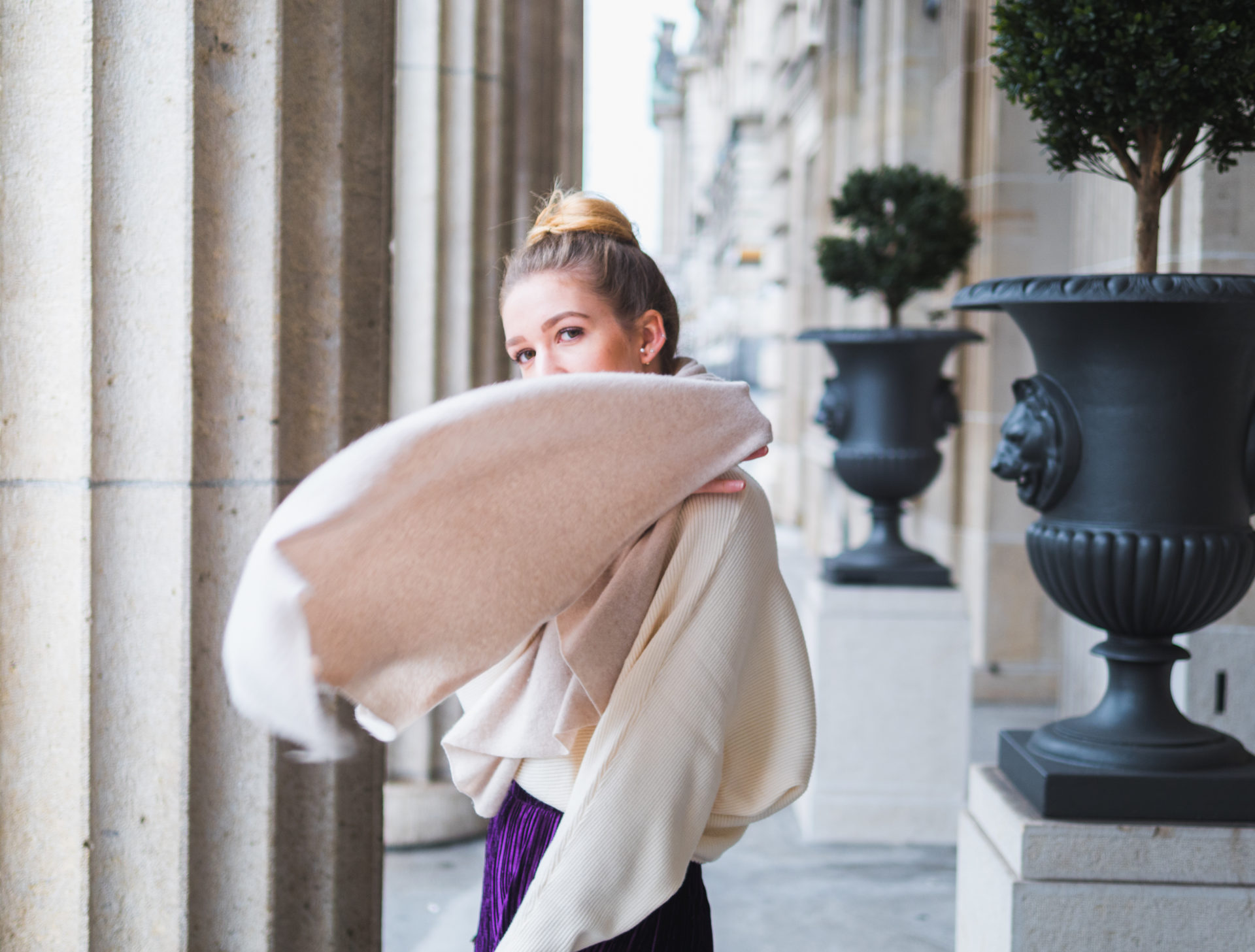 Hey my luv's! Writing right after having celebrated our 5 years of love with Mathew. Can't believe how fast it went and, most importantly, how amazing this adventure – yep, adventure is the word hihi – is! It's "funny" in a way, because people are always surprised to hear that we've been together for so long. They also often end up asking « but how have you done so far? ». I always respond that I don't know hahah, but in the end I think I can say it's a matter of a lot of love and trust, a bit of patience, an ability to accept the other as he/she is, an ability to forgive and a dash of magic! Also, when you really know who you want to be with, you simply make it work! *wink*
THE OUTFIT
My outfit today is all about being comfortable and warm. I've just found these amazing purple pants at Zara the other day, as well as this beige sweater and I simply fell in love – writing too much about love today hahah -. The thing is that these pieces are sooooo comfortable and go sooooo well together… I couldn't resist!
To remain in the comfy theme, I decided to wear flat shoes and add a huge scarf to protect me from this coldness. Finally, the chignon adds a touch of elegance and the earrings a touch of fun!
Do you like this look? Let me know *wink*
Lots of luv'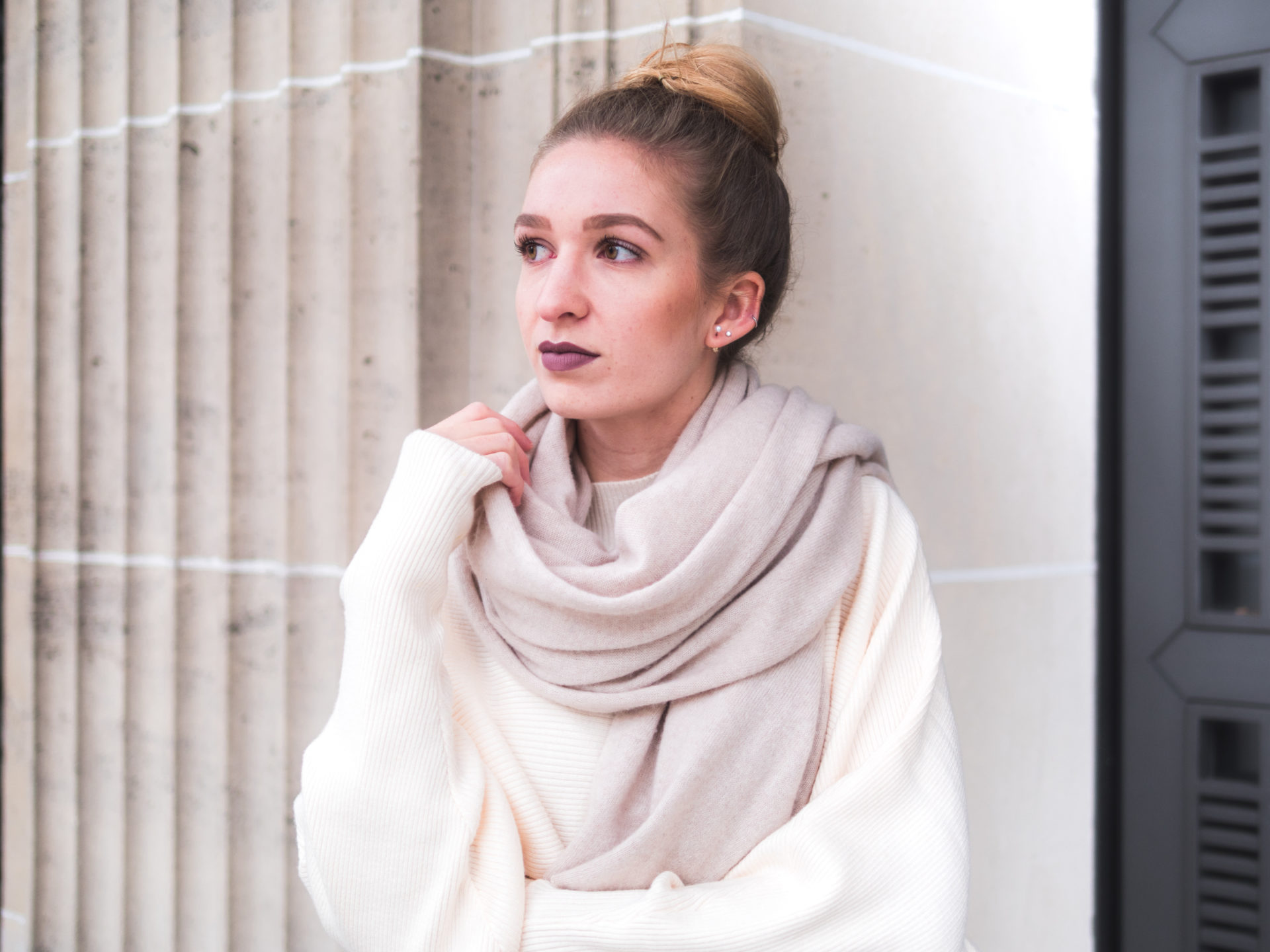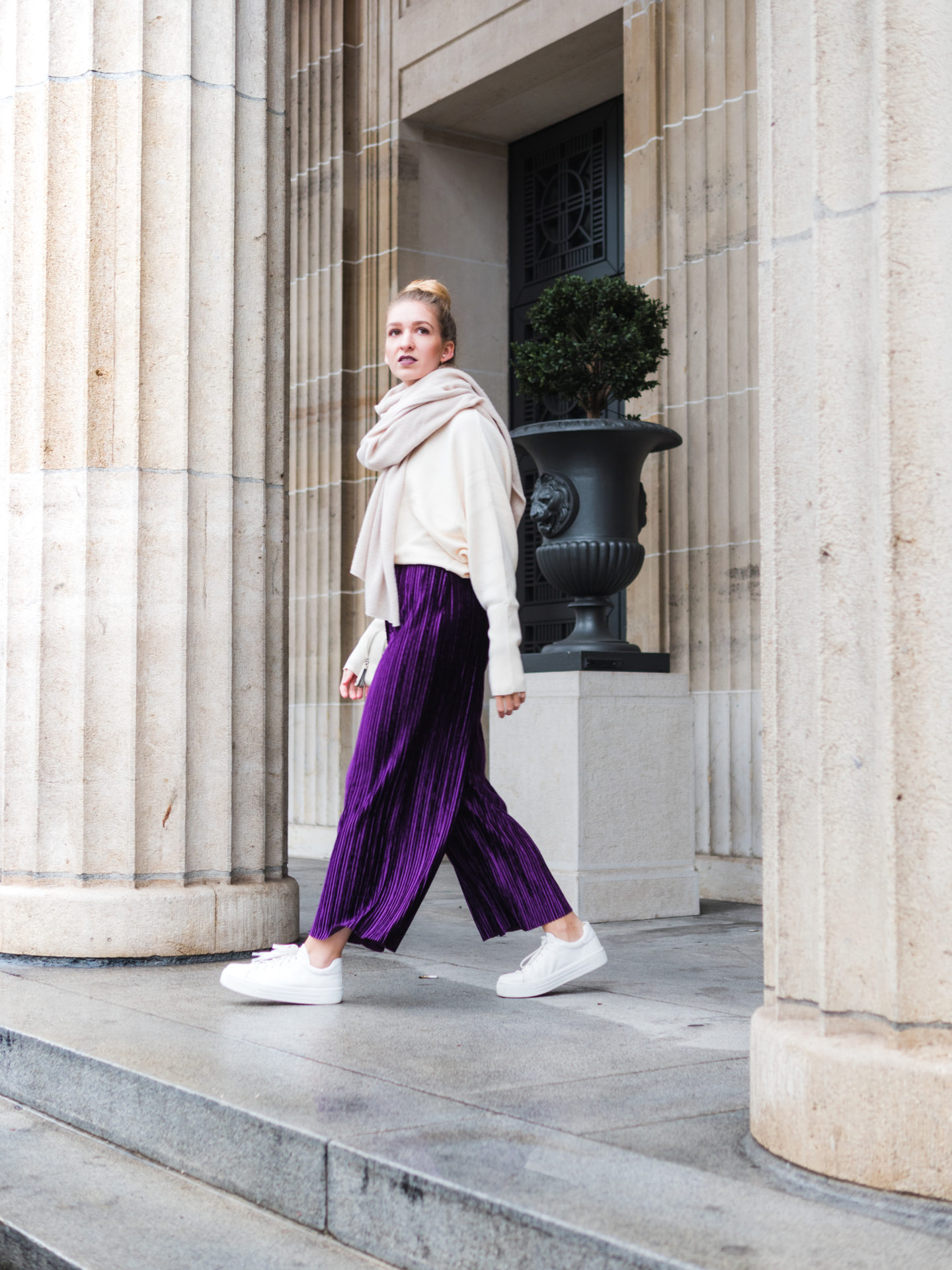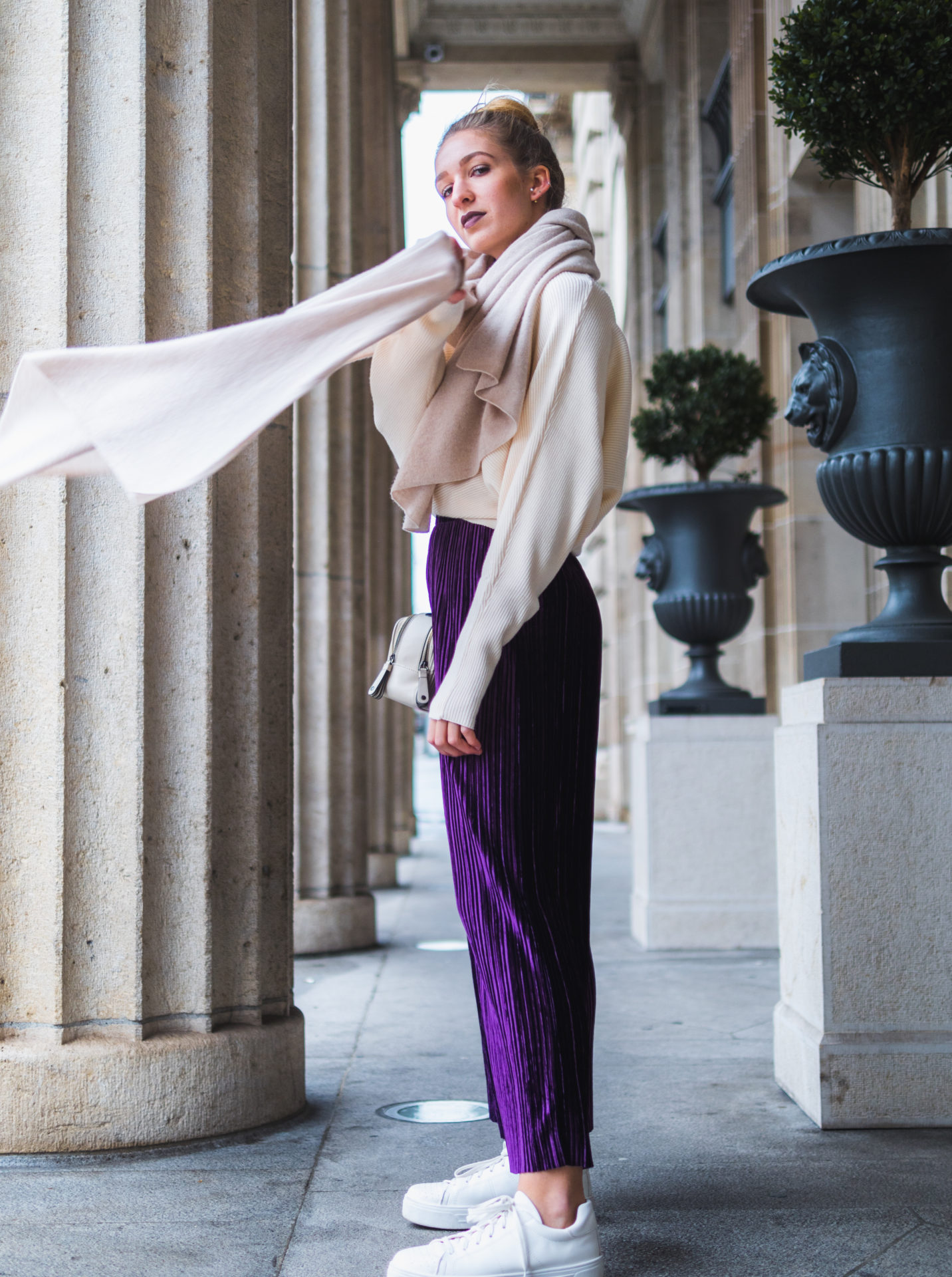 Pictures by Mathew Bo Eriksson
SWEATER, PANTS & BAG: Zara
SHOES: Topshop
SCARF: Globus
EARRINGS: Iam
Pauline Matter