Hello everyone! Happy to say that I'm on holiday for a week – okay… it's actually rather revisions, but let's call it a holiday, it's much better! *wink* – . My plan for this week is sleeping, studying, eating healthier than I usually do (oops! hihi), doing sport, seeing friends and celebrating my Bday!!! – Getting older and older..! YAAAAY hahaha -.
Let's now talk about the outfit. I've been in a total color mood lately, therefore I'm wearing purple which is a color I haven't worn for years. I really love the original shape of this sweater (didn't I say the same about the pullover I was wearing in my last post? Must have a thing with sweaters' shapes at the moment hahah).
Other than that, I really think that this is the kind of clothes you like or dislike, due to its color and oversized sleeves that are unusual; as for me, I love the fact that it changes from usual! As for the rest, I just put on a pair of blue jeans, my new favorite sneakers and a nice little bag. The result is casual and that's exactly what I wanted. BUT, since it started to rain after we shot those pics, I'd highly recommend to check the weather forcast before going out dressed like that and/or to wear a jacket. *wink*
Do you like this look? What about the sweater: is it a yay or nay?
Lots of luv'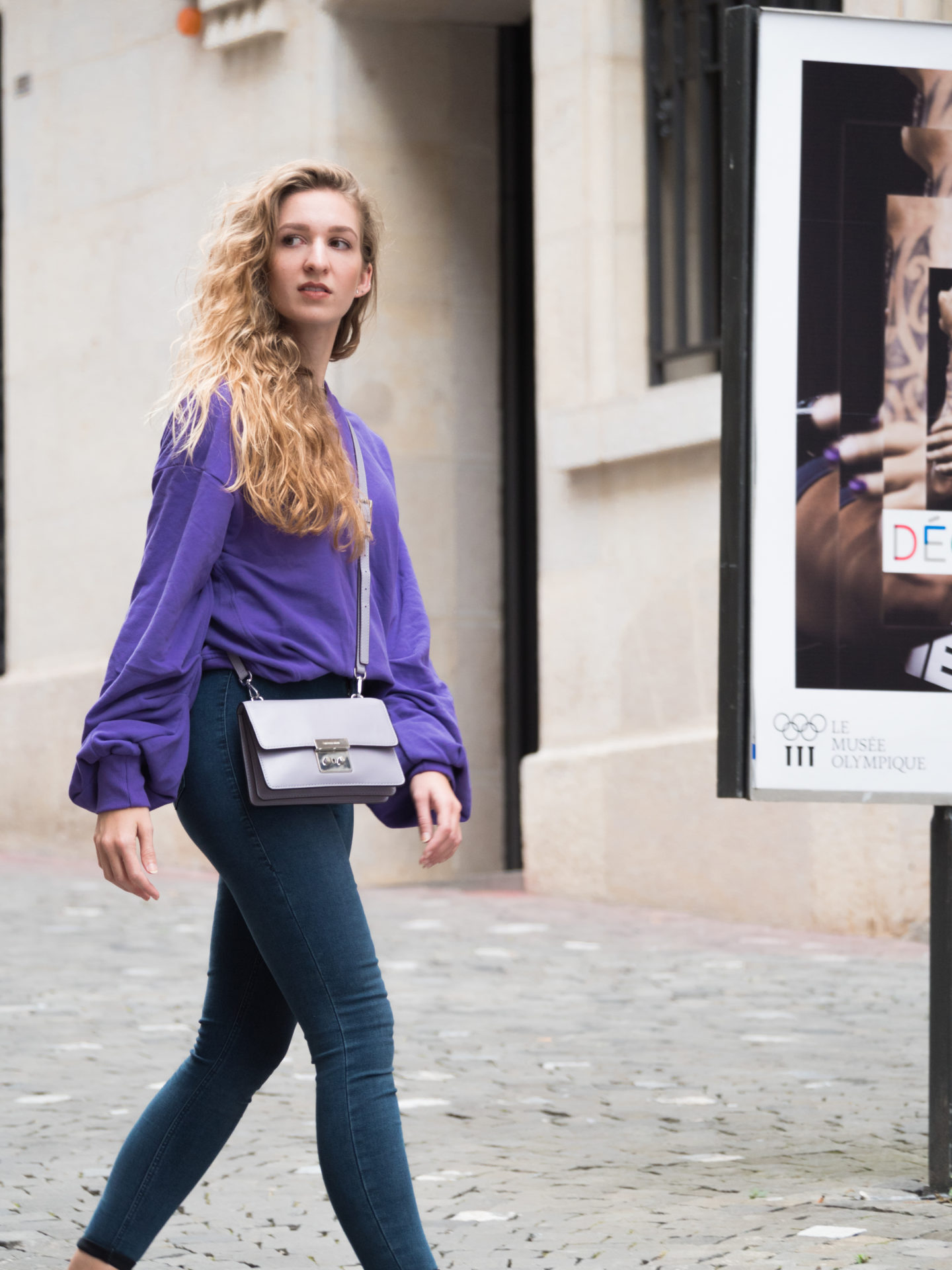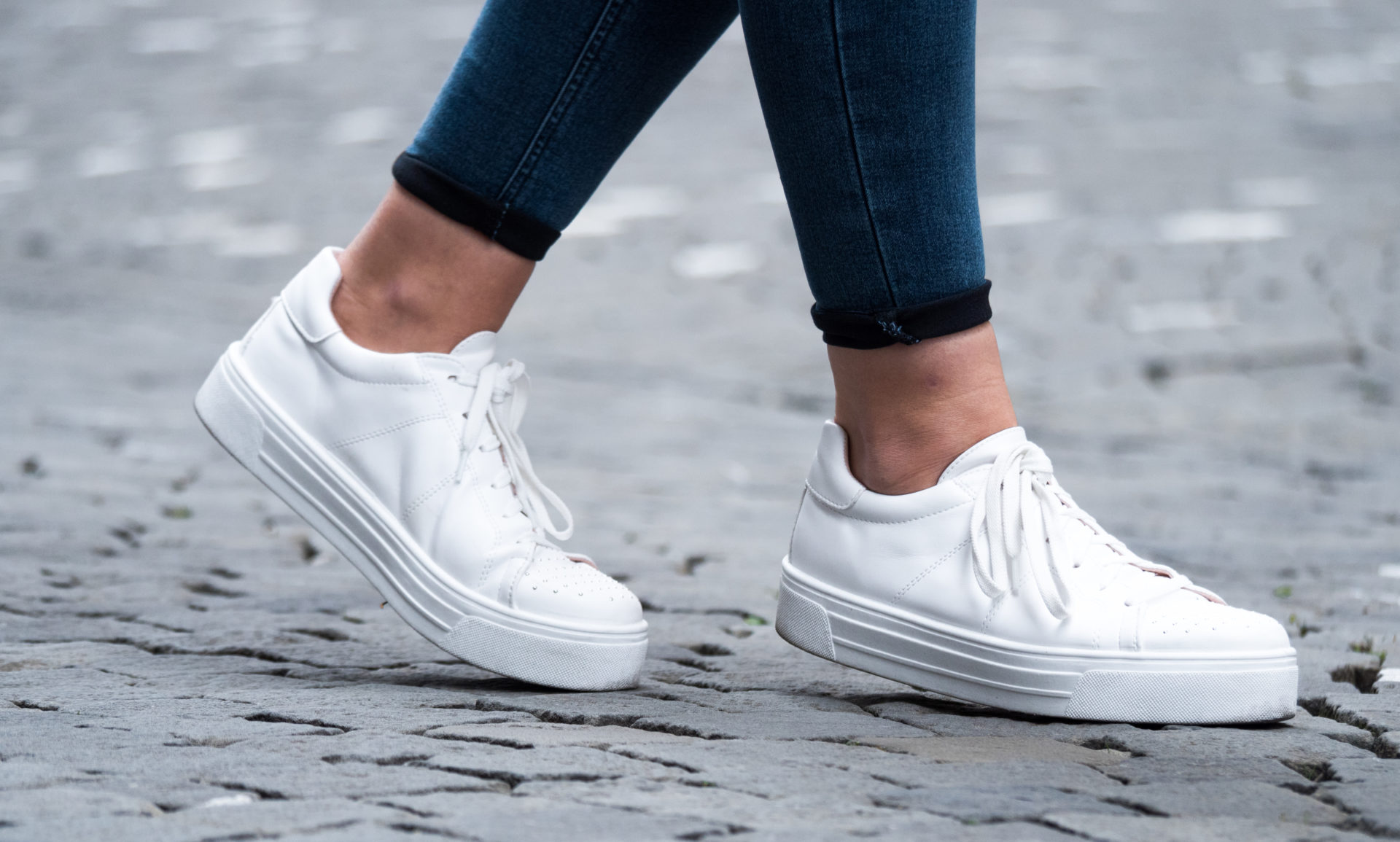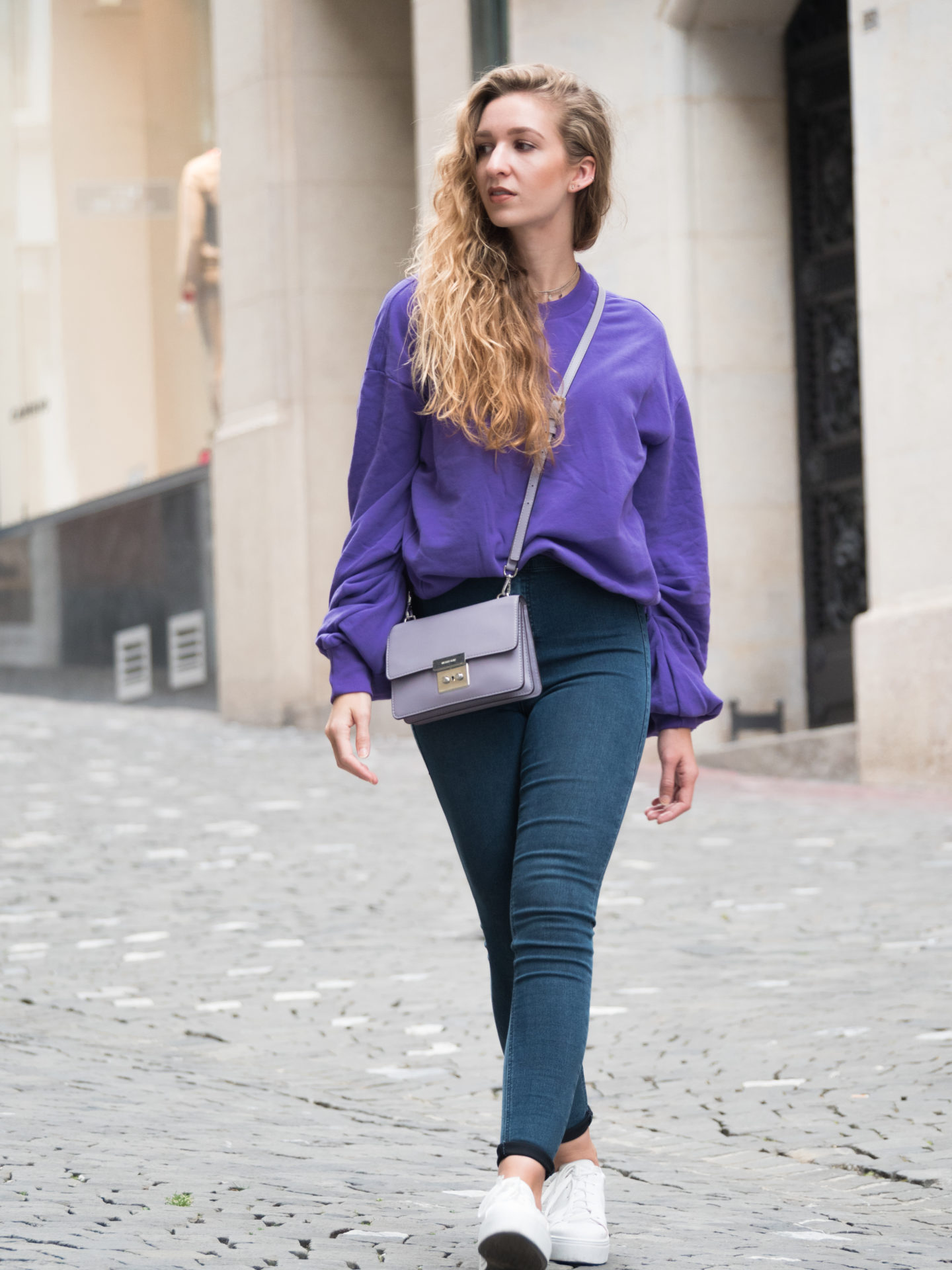 Pictures by Mathew Bo Eriksson
SWEATER: Bik Bok
JEANS & SHOES: Topshop
BAG: Michael Kors
NECKLACES: Brandy & Melville
Pauline Matter