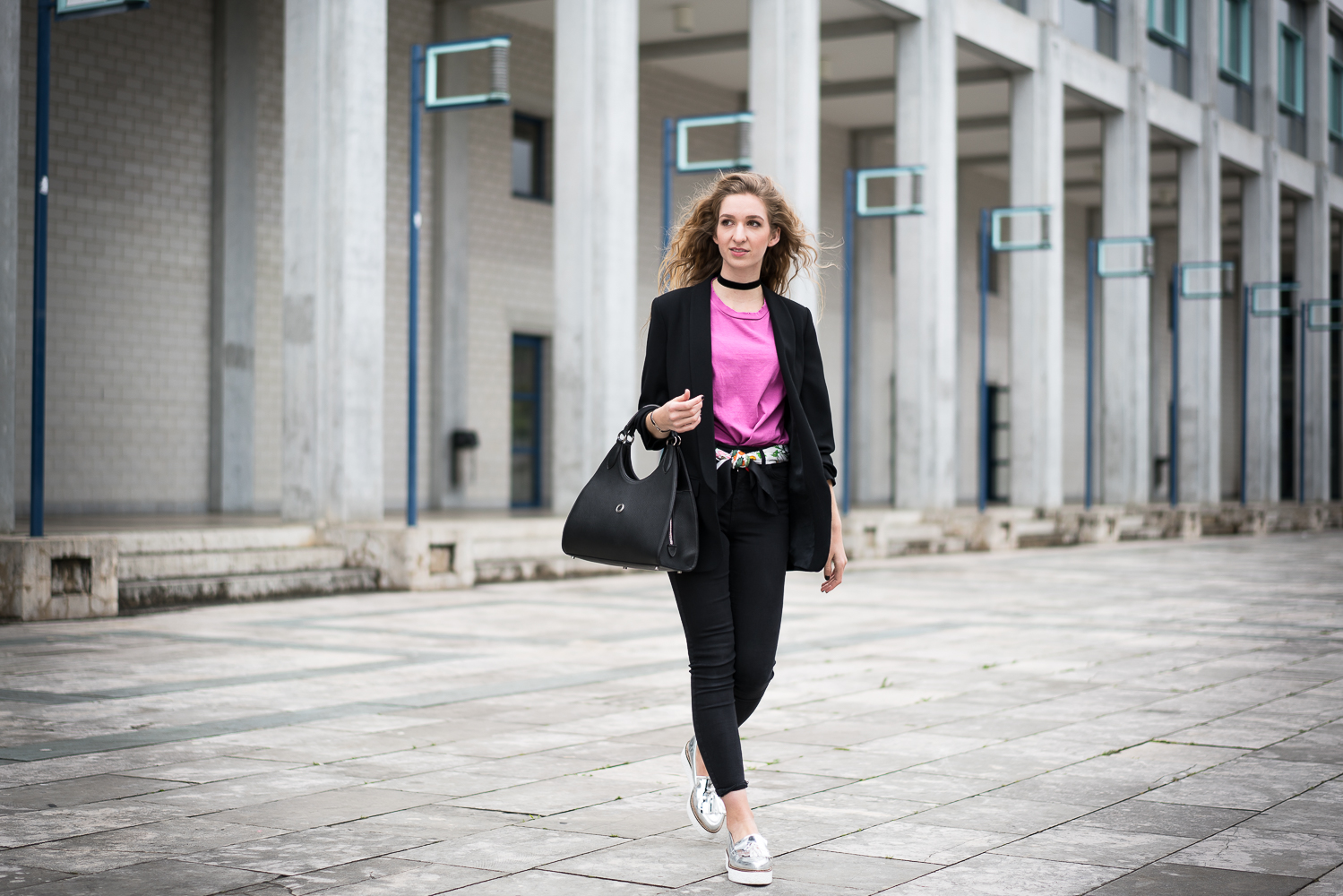 Bags… If there were edible, I would call it my guilty pleasure!
I've always believed that having nice and quality accessories could transform any common outfit into a special one. That's what I'd call "the magic of fashion". Although every accessory is important, you might have understood that, today, the accessory that has the honor is : the bag.
Have you ever heard of Noleti? If you haven't, keep on reading -if you have, keep on reading as well haha *wink*-. Noleti is a 100% Swiss brand based in La Chaux-de-Fonds offering a variety of beautiful handmade leather bags and small goods. Okay, that's definitely too quickly said, let me tell you more about it! *wink*
Noleti, it's a family affair and a passion; it's 6 years of existence, 20 lines and a possibility to customize your bag; it's more than 120 stages and 2 and a half days of work to assemble one bag; finally, it's excellence and quality. And OH MY.., guys, the quality! I still dream about it! The leather, the seams,… every little finish is made perfectly. A real pleasure for a bag freak like me!
As you can see, I had and still have the pleasure to upgrade my look with the beautiful "St-Gall" bag from the brand -yep, yep, each bag is named after a Swiss city *wink*-. To add a pop of color, I decided to wear this cool pink t-shirt that I pulled in my jeans. Then, I just added a scarf that I wore as a belt -recently, that's something I've been doing quite often-, a cool pair of shoes and that's it!
Want to know the last detail of this post?? Sure you do! Well, Noleti is more than generous and offers you 40% off its bags by using the promo code popshion/9/noleti . You can shop your favorite bag directly on the brand's website by clicking here. Enjoy! *wink*
Lots of luv'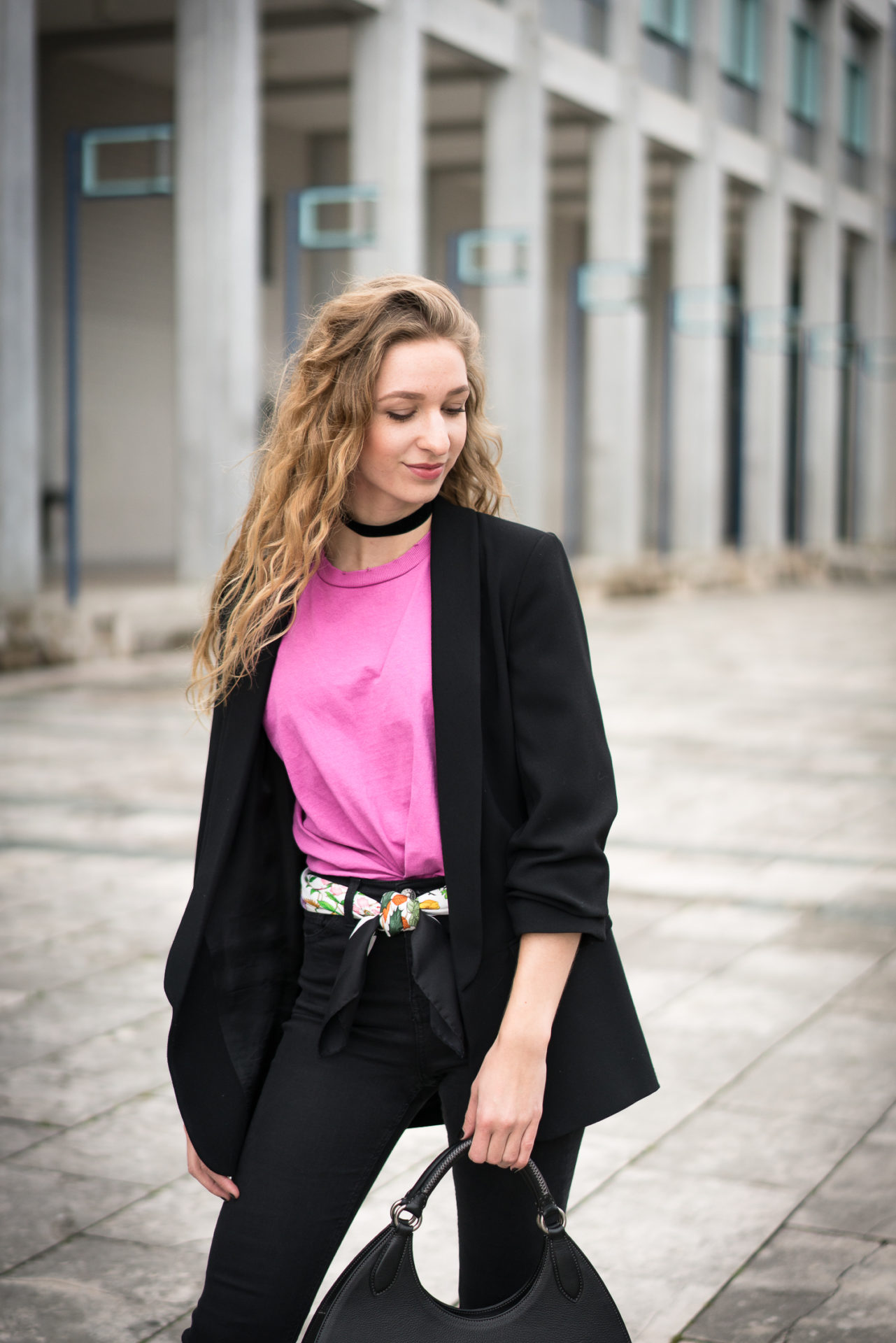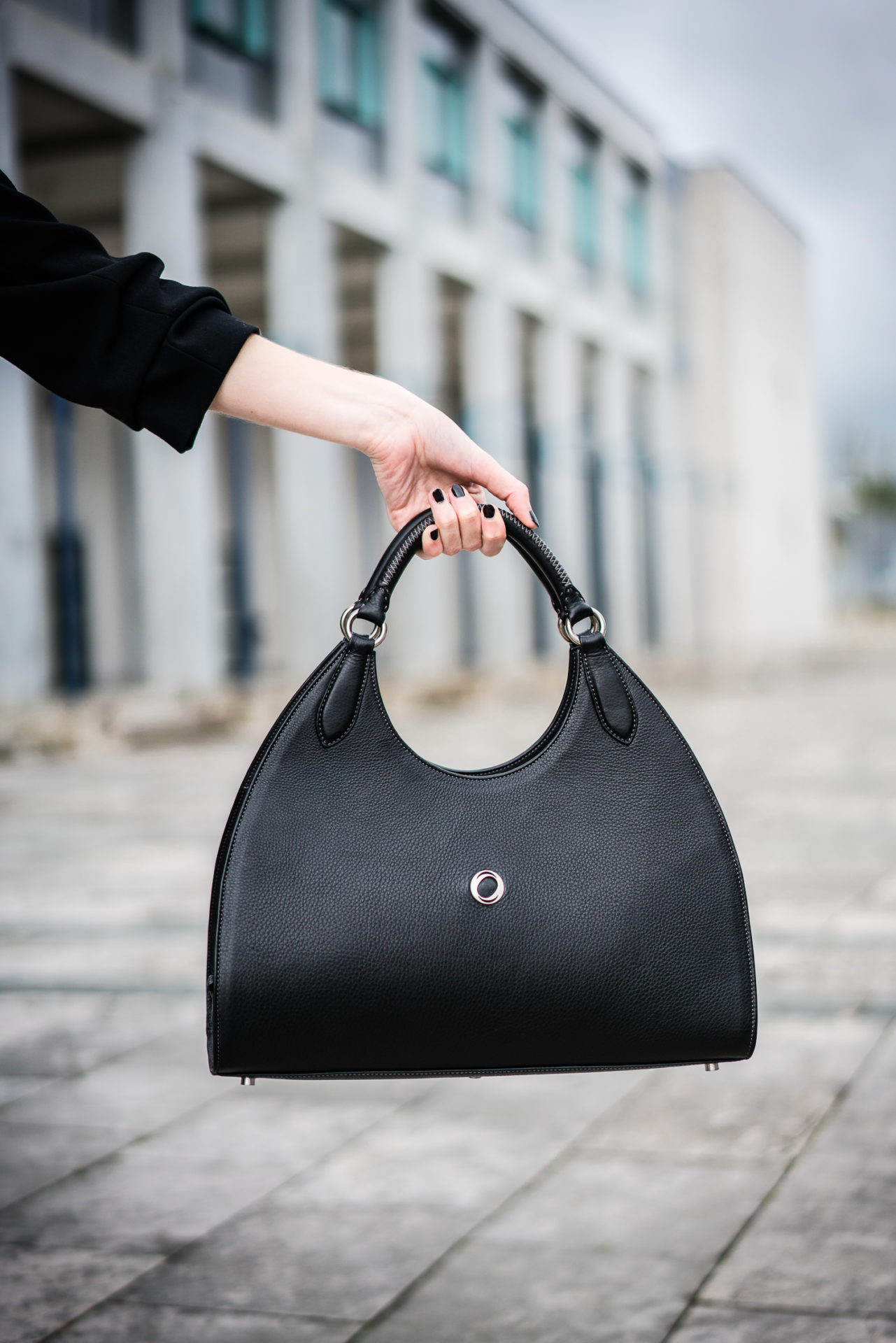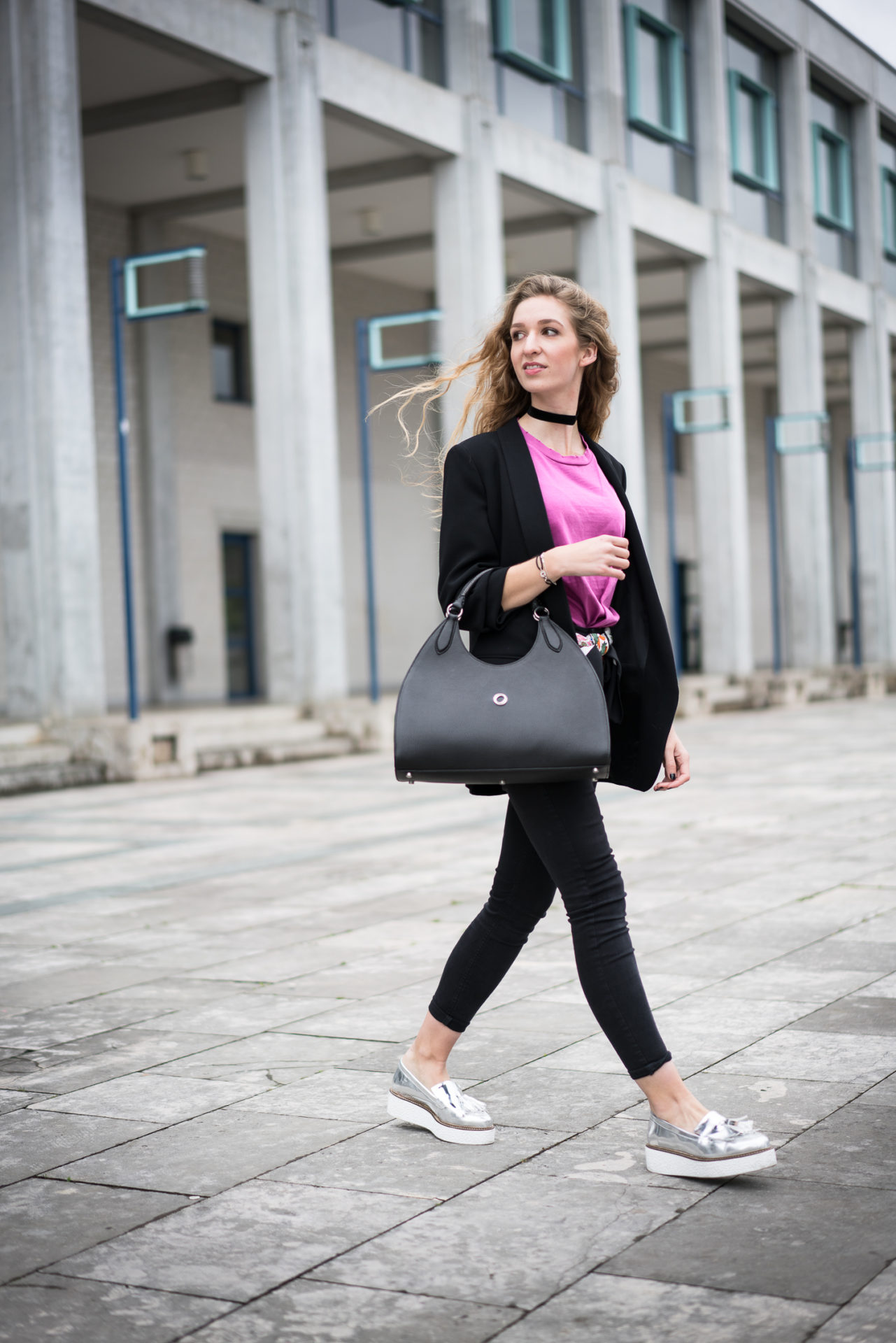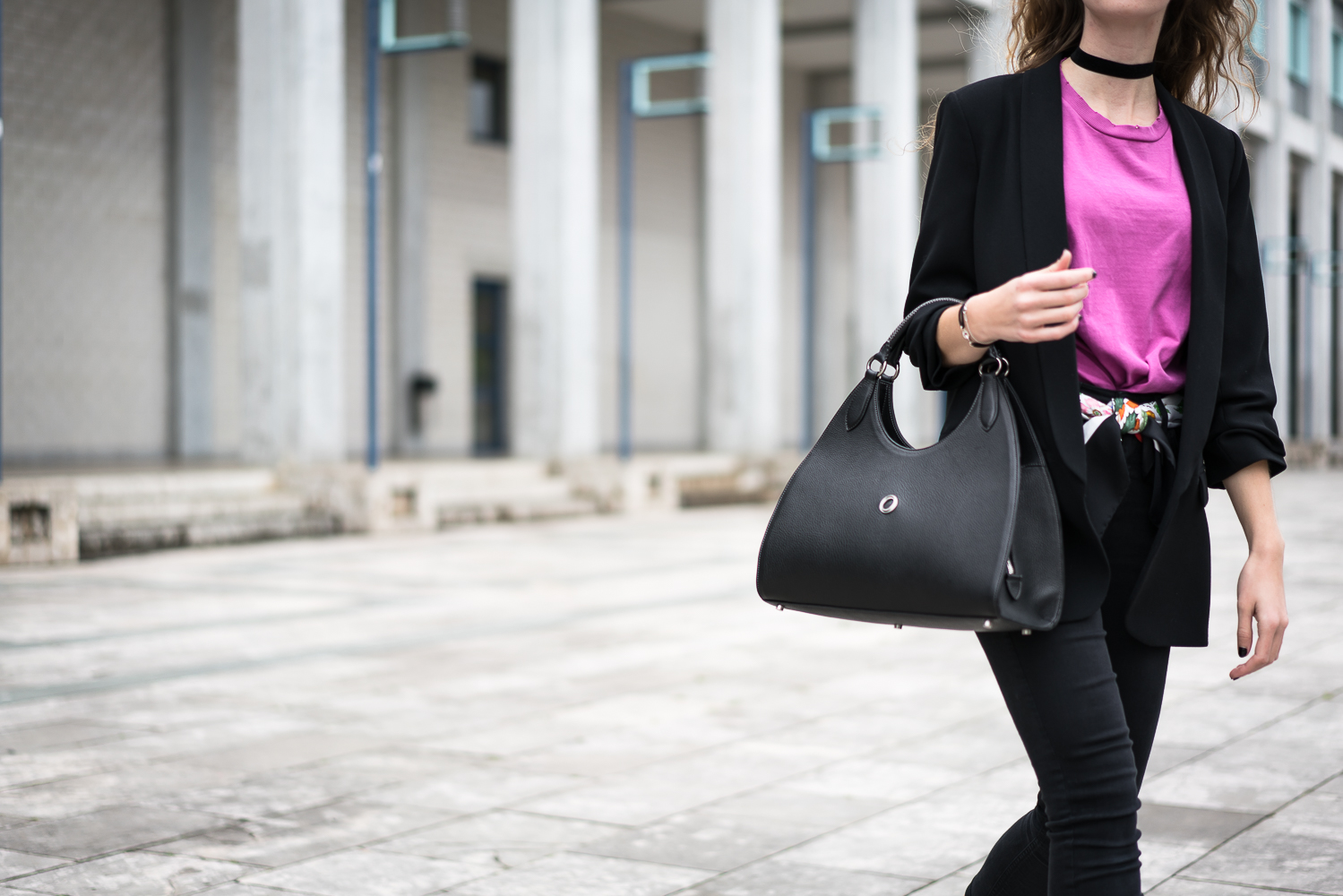 BAG : Noleti
T-SHIRT & JEANS : Topshop
BLAZER : Zara
SCARF : Gucci
SHOES : Zign
CHOKER : Mirina Collection
In collaboration with Noleti
Pauline Matter